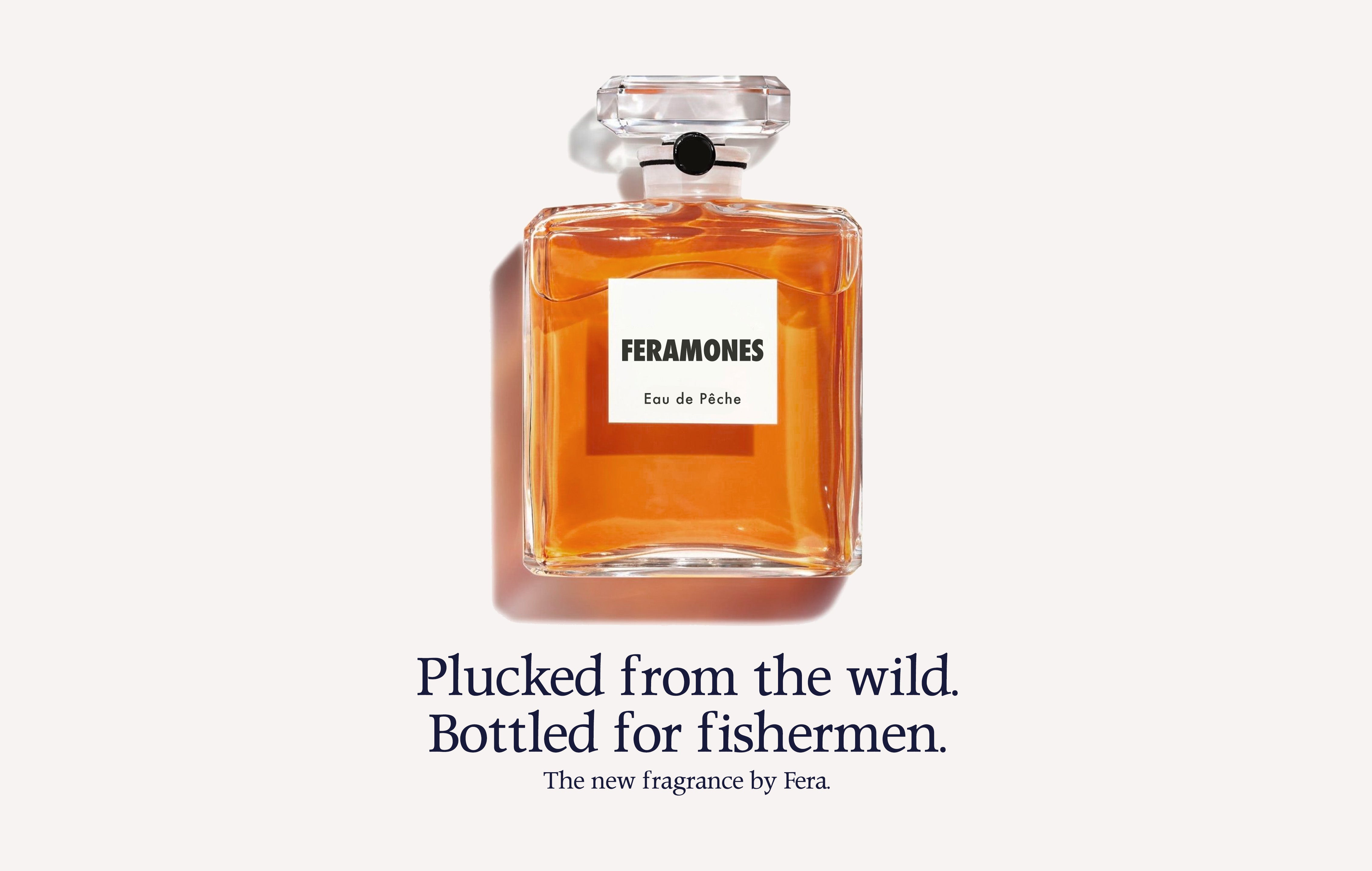 It gives us great pleasure to announce the launch of our new fragrance: Feramones.
This one has been a long time in development but we have finally perfected the blend. Harvesting the very best wild Atlantic salmon pheromones and blending them with genuine musk from the scent gland of an otter, we deliver you a fragrance for fishermen by fishermen.
About the Fragrance
Aroma Notes:
Heady base notes of musk immerses the wearer in a riverside atmosphere while a bouquet of otter excretions and an addictive accent of disturbed mud bring to life the real feeling of wading through a river. This perfume is the definition of a sensual adventure fishing in the British outdoors.
Features
include genuine otter scent gland in each bottle and reinforced glass bottle to ensure outdoor durability.
Ingredients:
Alcohol, Atlantic Salmon pheromones, Otter scent gland, Aqua (water), Perfume (fragrance), Lysergic acid diethylamide, Trace amounts of unverified chemical compounds.
Health Warning:
Hallucinations may occur and happy April Fool's day. Click
here
to help our real fish and rivers.